Regular price
Sale price
$10.00 USD
Unit price
per
Sale
Sold out
Share
View full details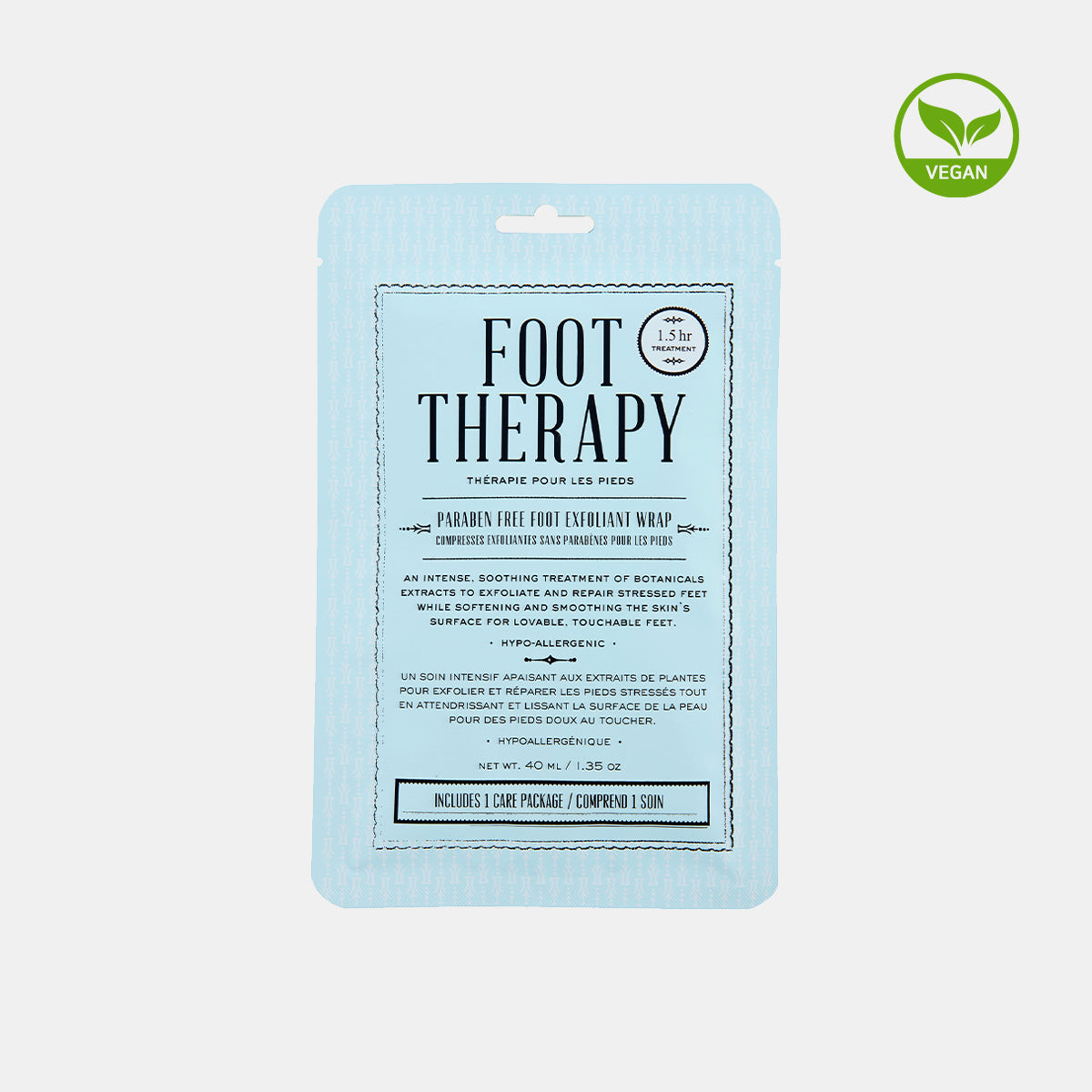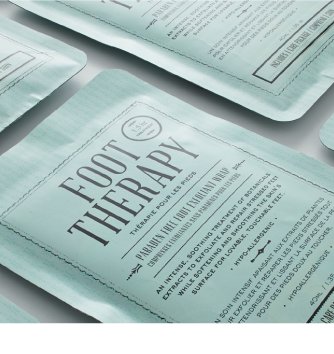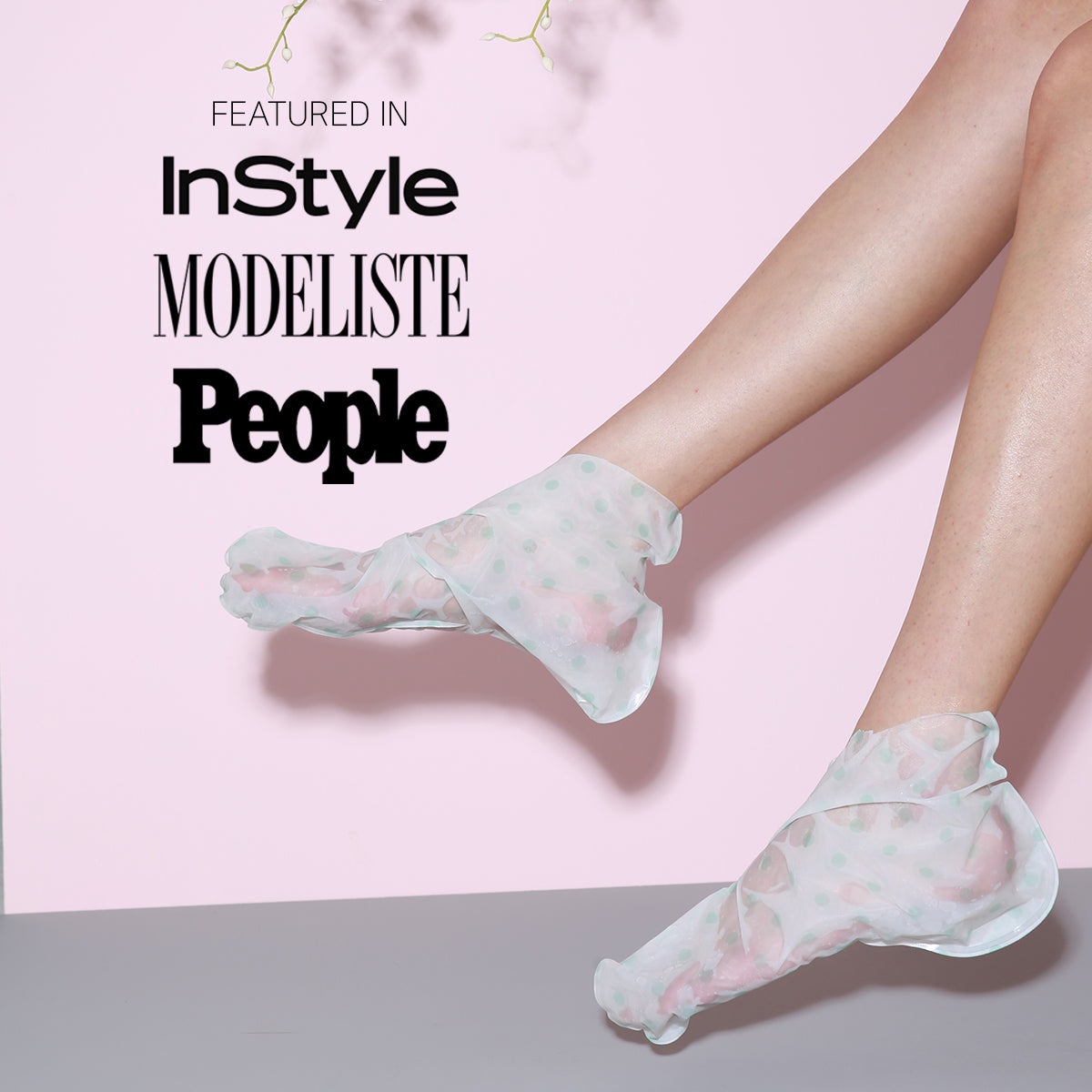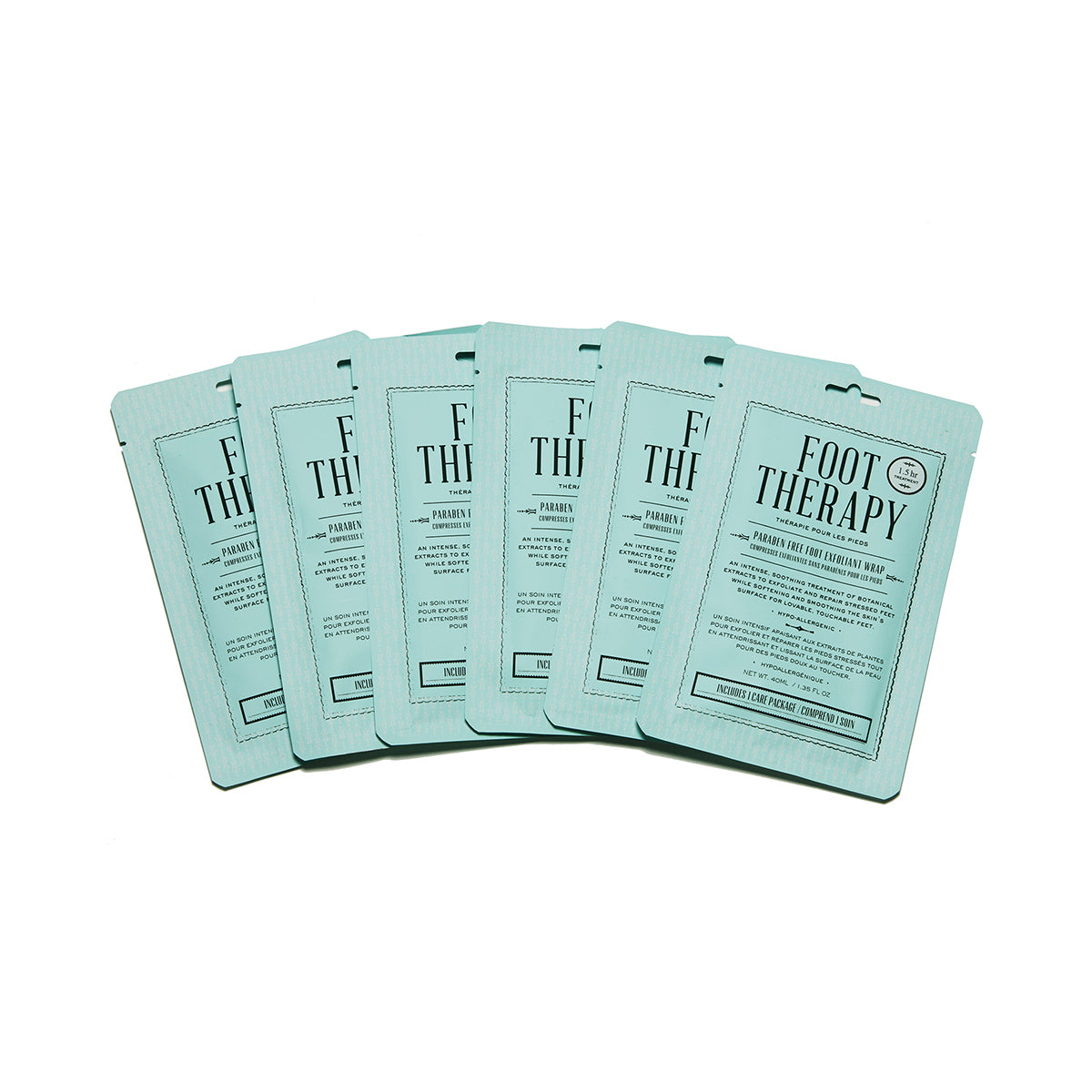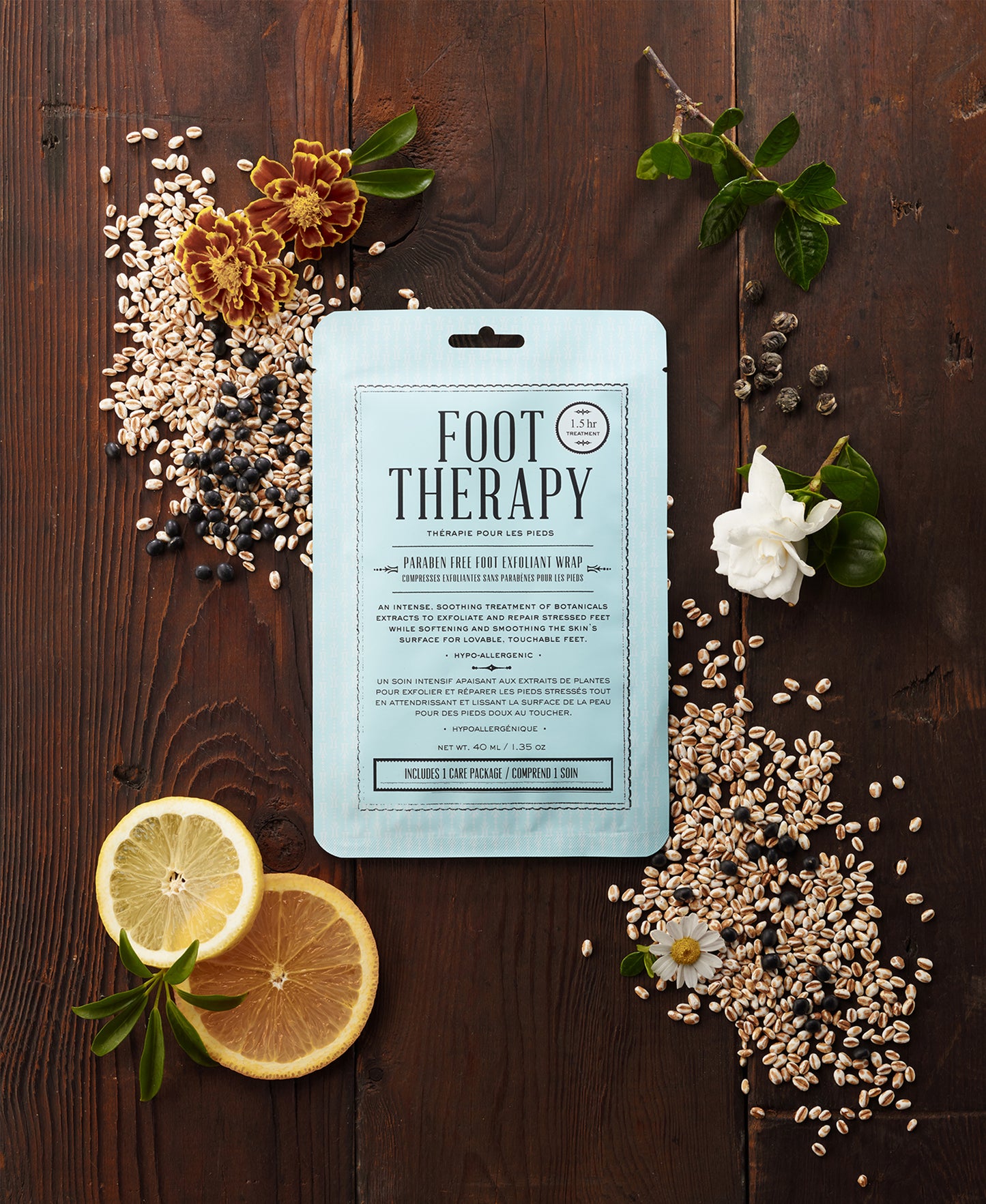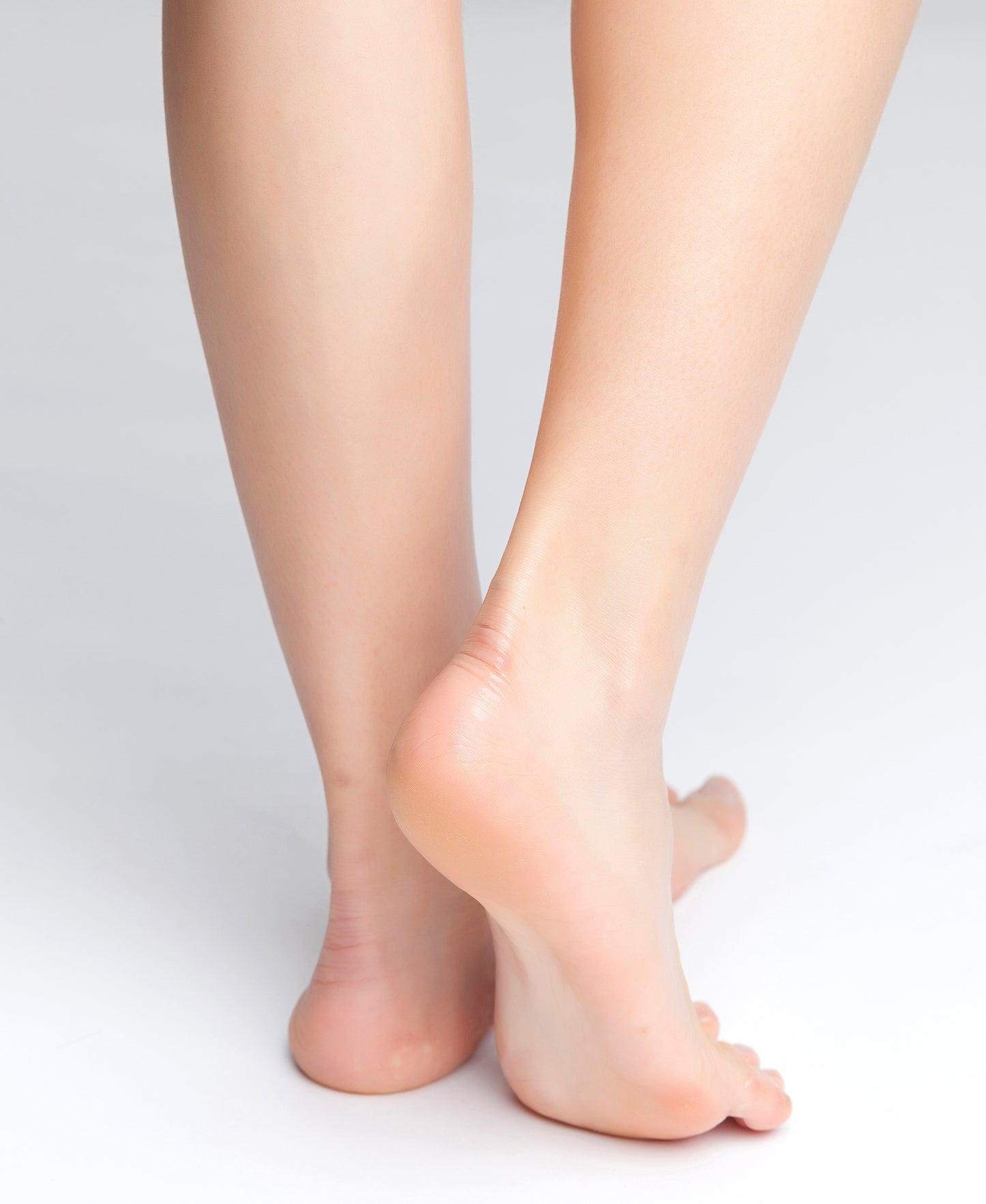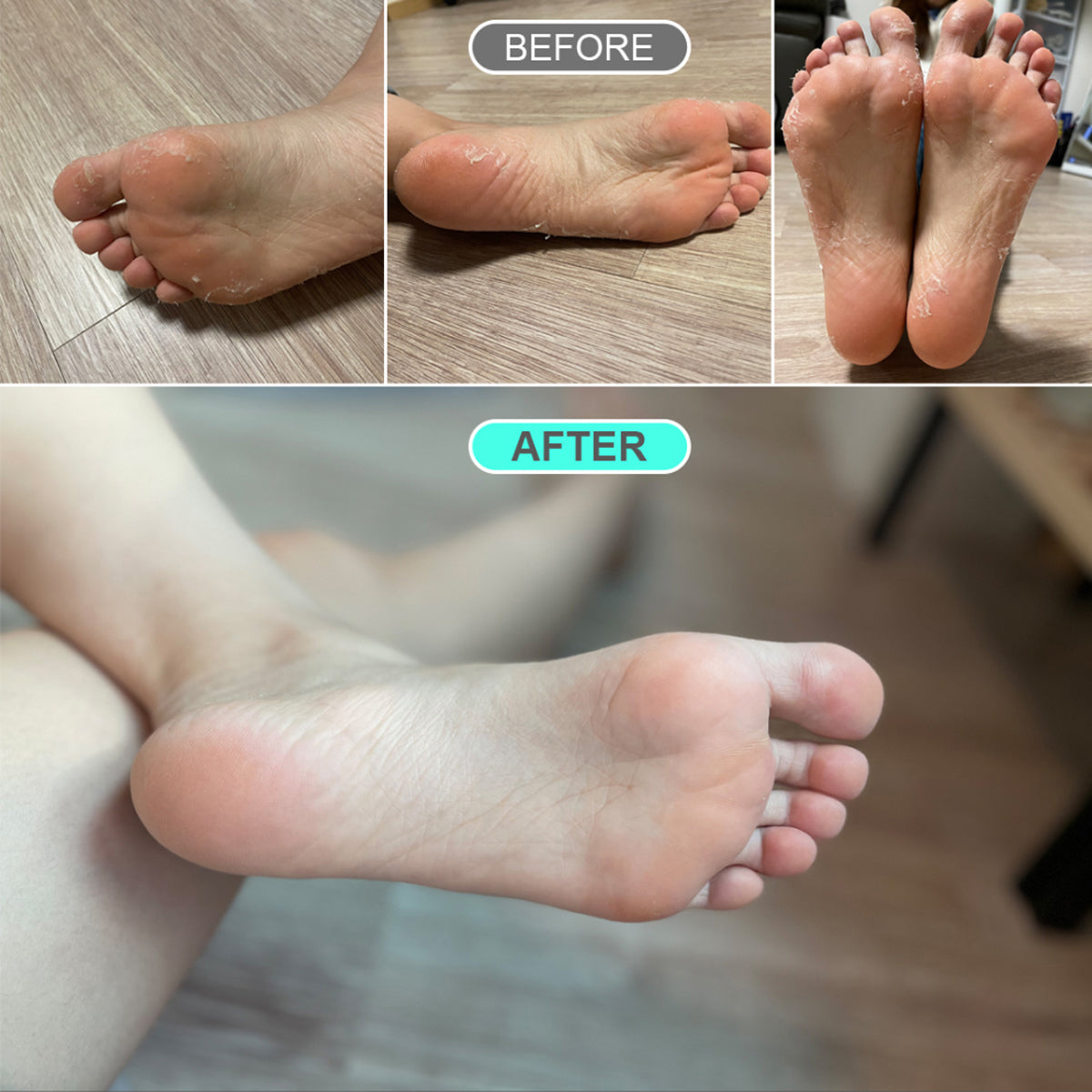 HARD, CALLUSED HEELS ? TRY OUR FOOT THERAPY PRODUCTS
Say goodbye to dead skin cells and hard calluses on your feet! KOCOSTAR's Foot Masks is packed with hypoallergenic, 33 beautifying botanicals that will treat your feet to an exfoliating staycation! Just pop these bad boys out of the pouch and put them on your hard-worked feet and let it work it's magic. Fix the pack to your ankles to a snug fit and your own spa treatment has begun! Kick up your feet and watch your favorite flick. Rinse away and say hello to fresh feet mask you'll want to flaunt!
Free of paraben, benxophenone, sulfate and artificial fragrance
FOOT MASK CONTAIN
1 pair of Foot Mask Socks/ 2 pieces total

HOW TO USE FACE MASKS
Cleanse your feet thoroughly with warm water and towel dry. It is very important that the feet are hydrated to activate the main ingredient of Foot Therapy.
Cut the wrap in the middle as illustrated and wear them on moist foot.
Secure with adhesive tabs and leave it for 1.5 hours.
Remove and discard the foot wraps. Rinse your feet thoroughly with warm water. Do not use hot water as it may harm the skin.
From next day on, try to keep your feet moist. Taking a foot bath each evening with warm water can help the exfoliating process.
After 3 to 5 days and on, dead skin cells will begin to scrub off, which may slowly lead to exfoliation of sole callus and heel cracks. Once the skin begins to peel, please do not tear or pluck off intentionally! It will be gone naturally over time.

Depending on skin type, some people may experience the complete exfoliation of sole callus, while others may experience only a slight exfoliation of dead skin cells.
※ Do not use on damaged or broken skin.
※ Remove pedicure or nail arts before using the foot therapy products
※ Consult your physician prior to use if you have diabetes or any chronic diseases that may weaken or increase sensitivity of your skin.
FR
Nettoyez soigneusement vos pieds avec de l'eau tiède et essuyez-les avec une serviette. Il est très important que les pieds soient hydratés pour activer l'ingrédient principal de Foot Therapy (


Pack de peeling pour les pieds

).

Coupez l'emballage au milieu tel qu'illustré et portez-les sur pied humide.

Fixer à l'aide de languettes adhésives et laisser pendant 1,5 heure.

Retirer et jeter les emballages. Rincez soigneusement vos pieds avec de l'eau tiède. N'utilisez pas d'eau chaude car elle peut endommager la peau.

A partir du lendemain, essayez de garder vos pieds humides. Prendre un bain de pieds chaque soir avec de l'eau tiède peut aider le processus d'exfoliation.

Après 3 à 5 jours, les cellules mortes de la peau commencent à se détacher, ce qui peut lentement conduire à l'exfoliation des callosités de la semelle et des fissures du talon. Dès que la peau commence à peler, ne pas enlever ou arracher intentionnellement ! Elle disparaîtra naturellement avec le temps.

. Selon le type de peau, certaines personnes peuvent éprouver l'exfoliation complète des callosités de la semelle, tandis que d'autres peuvent éprouver qu'une légère exfoliation des cellules mortes de la peau.
Foot mask Ingredients
Alcohol Denat., Water, Propylene Glycol, Lactic Acid, Isopropyl Alcohol, Urea, Glycolic Acid, Hydroxypropylcellulose, Betaine, PEG-60 Hydrogenated Castor Oil, Butylene Glycol, Mentha Rotundifolia Leaf Extract, Mentha Piperita (Peppermint) Leaf Extract, Mentha Viridis (Spearmint) Leaf Extract, Menthol, Fragrance, Disodium EDTA, Calendula Officinalis Flower Extract, Viola Tricolor Extract, Taraxacum Officinale (Dandelion) Leaf Extract, Chrysanthemum Morifolium Flower Extract, Brassica Campestris (Rapeseed) Flower Extract, Prunus Serrulata Flower Extract, Chrysanthemum Indicum Flower Extract, Camellia Sinensis Leaf Extract, Melissa Officinalis Leaf Extract, Rosmarinus Officinalis (Rosemary) Leaf Extract, Aspalathus Linearis Leaf Extract, Thymus Vulgaris (Thyme) Flower/Leaf Extract, Jasminum Officinale (Jasmine) Flower Water, Coix Lacryma-jobi Ma-yuen seed Extract, Glycine Soja (Soybean) Seed Extract, Triticum Vulgare (Wheat) Seed Extract, Oryza Sativa (Rice) Extract, Phaseolus Radiatus Seed Extract, Zea Mays (Corn) Kernel Extract, Angelica Gigas Root Extract, Cnidium Officinale Root Extract, Coptis Japonica Root Extract, Ganoderma Lucidum (Mushroom) Extract, Phellinus Linteus Extract, Rheum Palmatum Root Extract, Laminaria Japonica Extract, Chlorella Vulgaris Extract, Porphyra Yezoensis Extract, Acer Saccharum (Sugar Maple) Extract, Citrus Aurantium Dulcis (Orange) Fruit Extract, Vaccinium Myrtillus Fruit/Leaf Extract, Saccharum Officinarum (Sugar Cane) Extract, Citrus Limon (Lemon) Fruit Extract