Regular price
Sale price
$39.00 USD
Unit price
per
Sale
Sold out
Share
View full details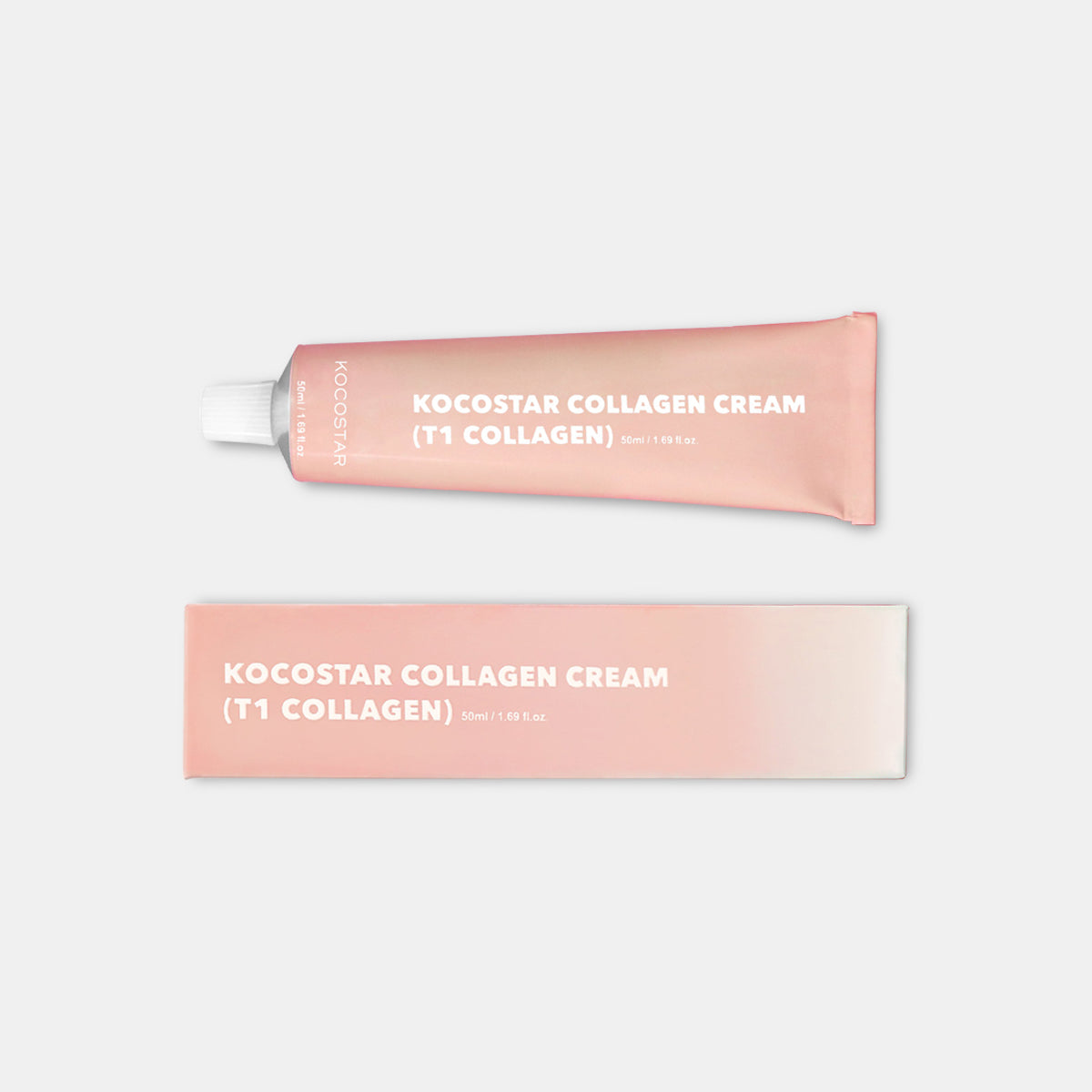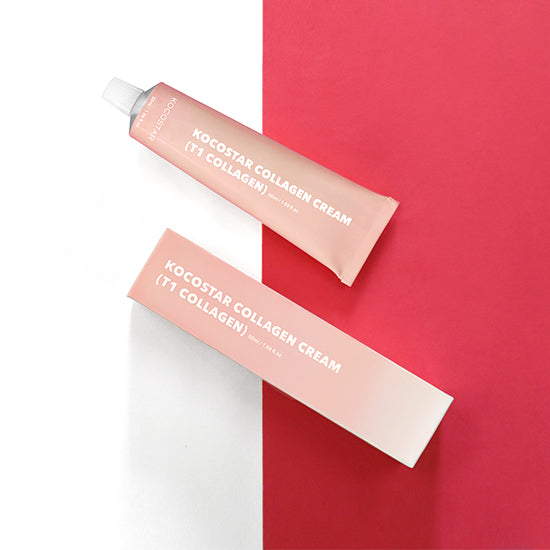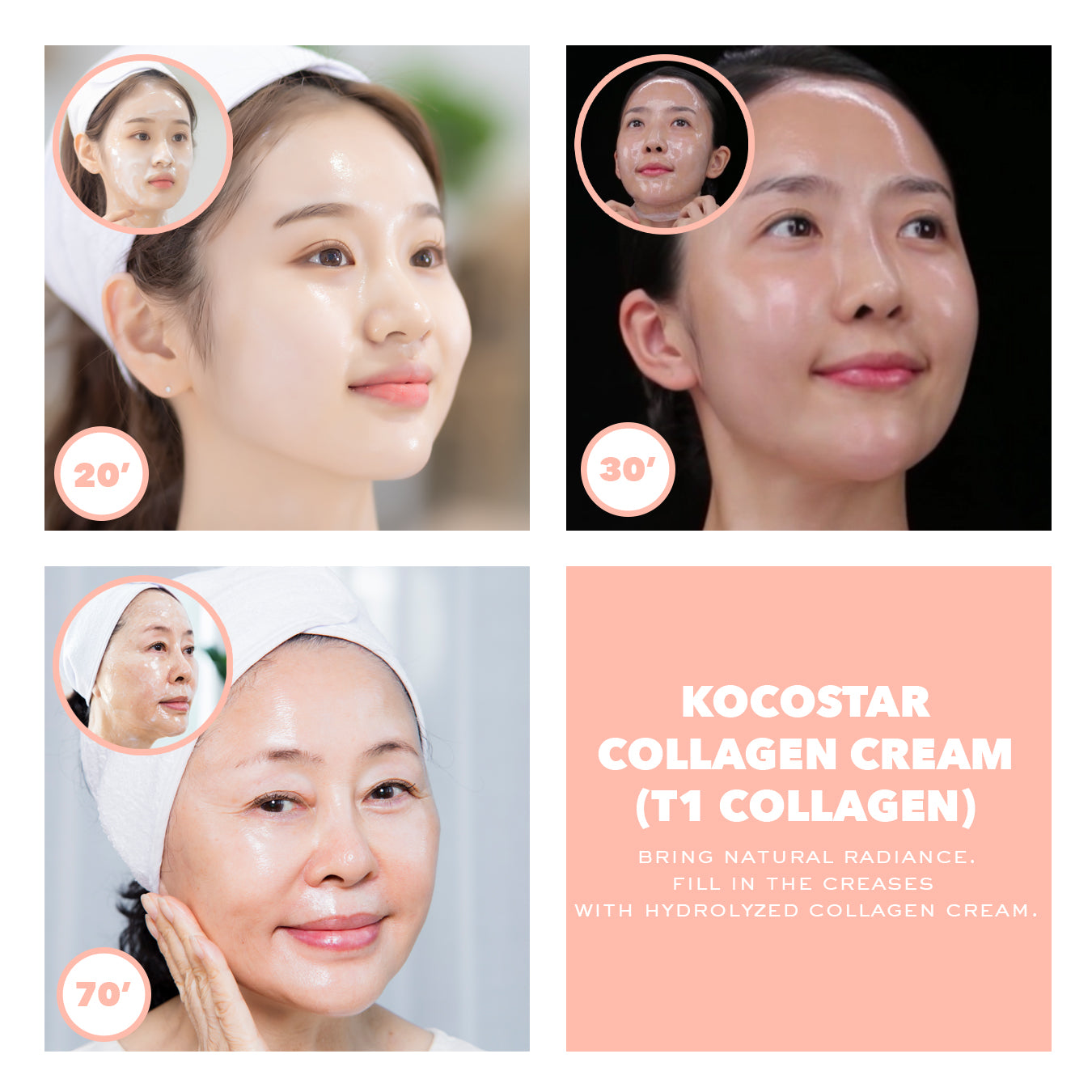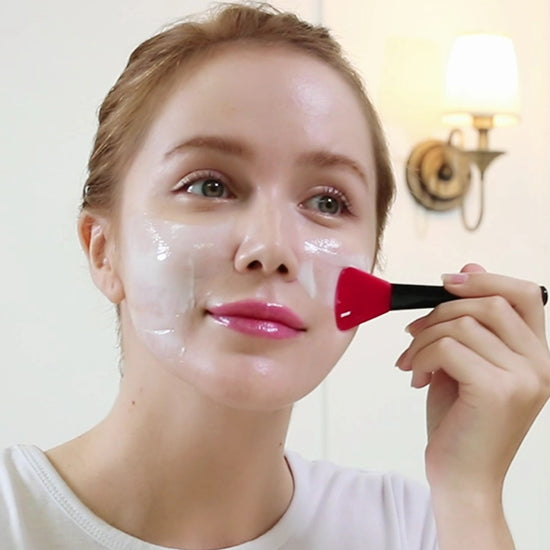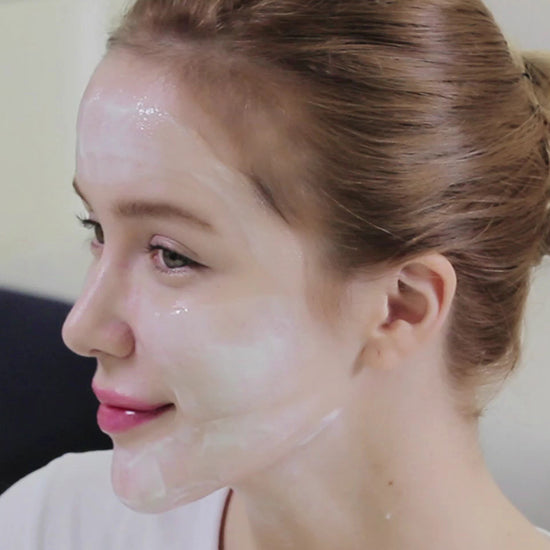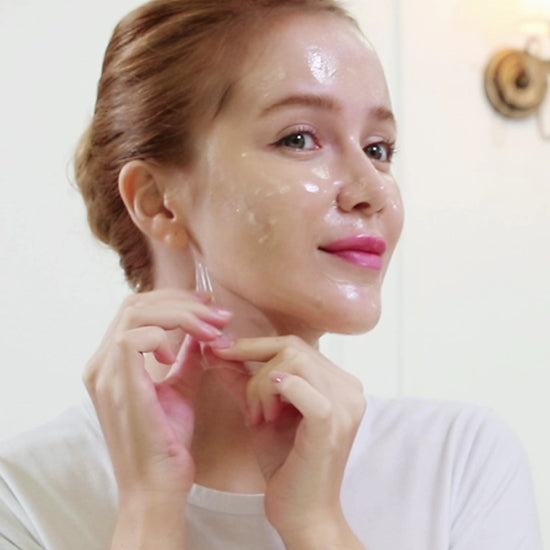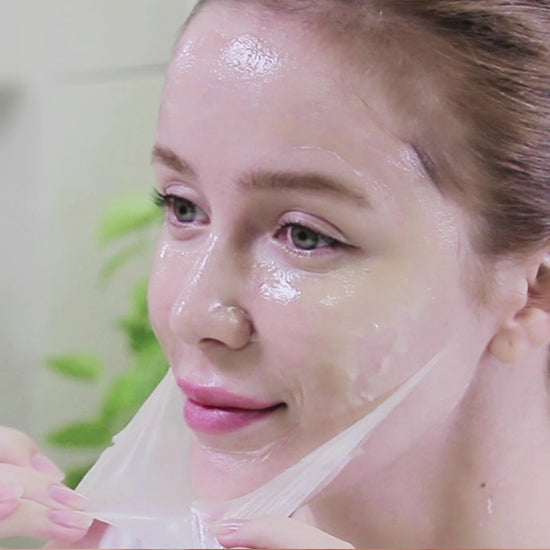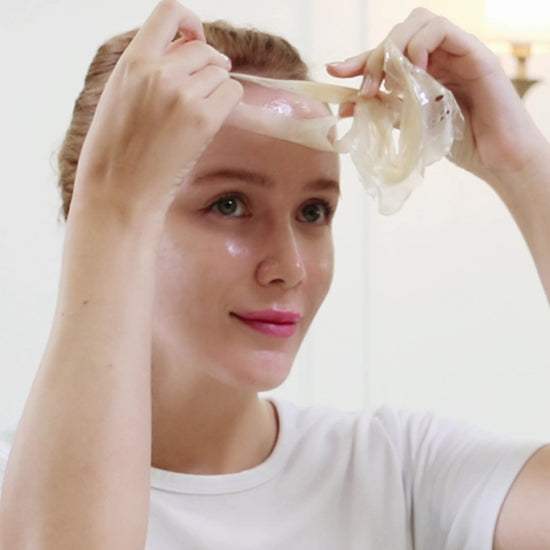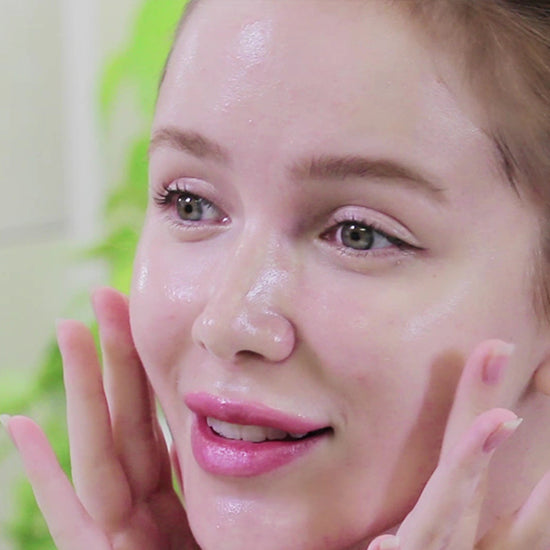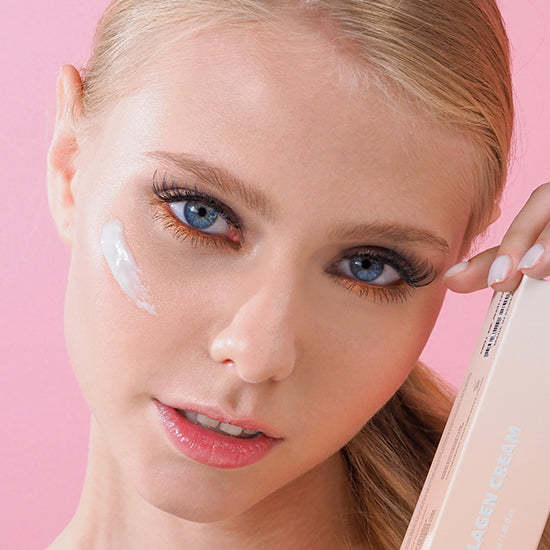 COLLAGEN SKIN 

CREAM- T1 Collagen
Transdermal Delivery System & Occlusive Dressing Technique
About Collagen Face Cream
KOCOSTAR Collagen face Cream (T1 Collagen) is an innovative mask that forms a clear film so that you can apply it to any desired area at any time. It utilizes TDS (Transdermal Delivery System) and ODT (Occlusive Dressing Technique) to effectively deliver collagen and other active ingredients deep into the skin.
PRODUCT COPY
Fill in the creases with hydrolyzed collagen creams! Our innovative cream forms a film to effectively deliver collagen peptides into our skin, gradually improving the skin texture and reducing signs of aging over time. Plus, vitamins and anti-oxidant botanicals balance and polish the skin all the more. Use it anywhere at any time and add a youthful glow to your skin!
https://youtu.be/YS1q5xTQE6w
How To Use Collagen Cream
Cleanse your face and apply toner to balance the skin.

●

Apply the product to the area of concern using a spatula (6 to 7g for entire face and lesser for targeted area).

●

A film will form as active ingredients absorb. Peel off the film once it dries clear.

●

Gently pat in any remaining essence. Follow up with facial massage if desired.
* The film formation rate varies depending on skin type or humidity.
* You can apply the collagen skin cream before going to bed

PRECAUTIONS
Stop using the product and consult a dermatologist or physician if the following occurs: (a) Swelling, red (strawberry)marks, or other abnormalities; (b) Itchiness due to indirect or direct exposure to light.

●

Do not apply to open wounds, eczema, or dermatitis.

●

Prior to general use, test on your skin for sensitivity.

●

Avoid contact with eyes. If contact occurs, flush eyes thoroughly with clean water.
STORAGE & HANDLING MEASURES
Use only as directed.

●

Keep the cap closed when not in use.

●

Keep the product out of the reach of children.

●

Keep out of the heat or direct sunlight.
Q&A
How often should I be using the product?
We recommend using collagen based face cream 2 to 3 times a week, but you can use it daily.
What is the recommended amount per treatment?
Approx. 6 to 7g can cover the entire face. That's about the size of 2 quarters. Use lesser if you are applying to a targeted area.
Do I have to use spatula?
You can use your hands, but spatula helps to spread the cream evenly on the curved area. 
Can I use basic skincare products before applying the product?
No, please use facial toners only. Lotions and creams can interfere with collagen absorption and film formation.
Should I wash my face afterward?
No. The film can be easily removed from the face without washing your face. Once you remove the film, gently pat in any remaining essence.
Should I continue onto my regular skin care routine after taking off the film?
Yes. Follow up with lotions or creams as you would normally. 
What is the T1 collagen?
There are 28 types of collagen in our body. Type I collagen is most commonly found, especially in our skin, and it structures and rebuilds skin tissues. Dermatologists and dentists often use type I collagen to promote wound healing.
Should I use the product in the morning or at night?
You can use it at any time.
Can I put on makeup after applying the product?
Before putting on makeup, make sure to completely remove the film formed from the cream.
Can I exercise or sleep with the product applied?
Yes. Feel free to exercise or sleep once the film forms. Before the film formation, however, the product may smear against clothes or pillows.
What makes this product special?
The regular collagen molecule is too big and cannot go through our dermal layer. We use hydrolyzed collagen with a reduced molecule size that our skin can absorb. Also, we applied TDS (Transdermal Delivery System) and ODT (Occlusive Dressing Technique) to the product to effectively deliver collagen and other active ingredients deep into the skin without physical or chemical irritation.