Regular price
Sale price
$5.00 USD
Unit price
per
Sale
Sold out
Share
View full details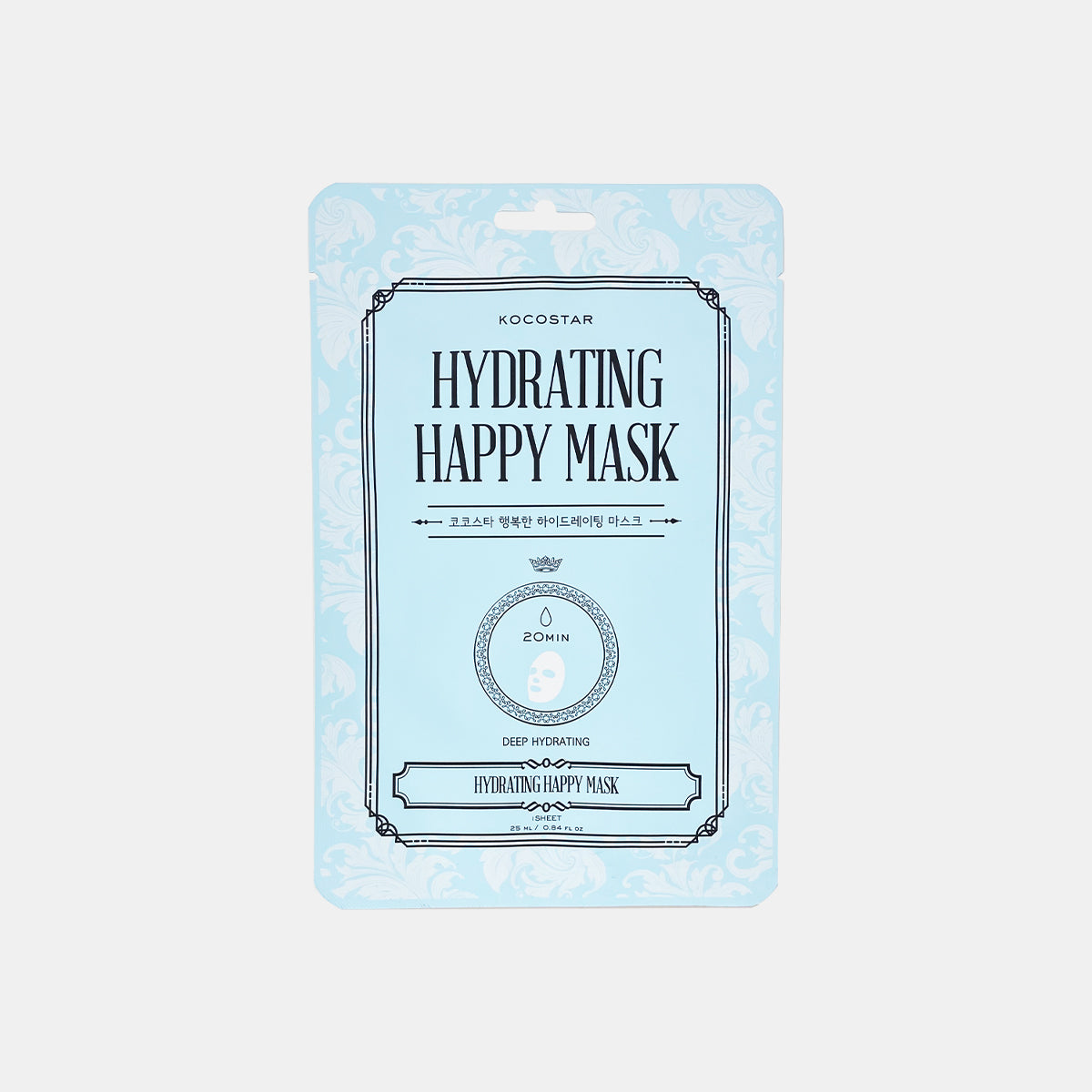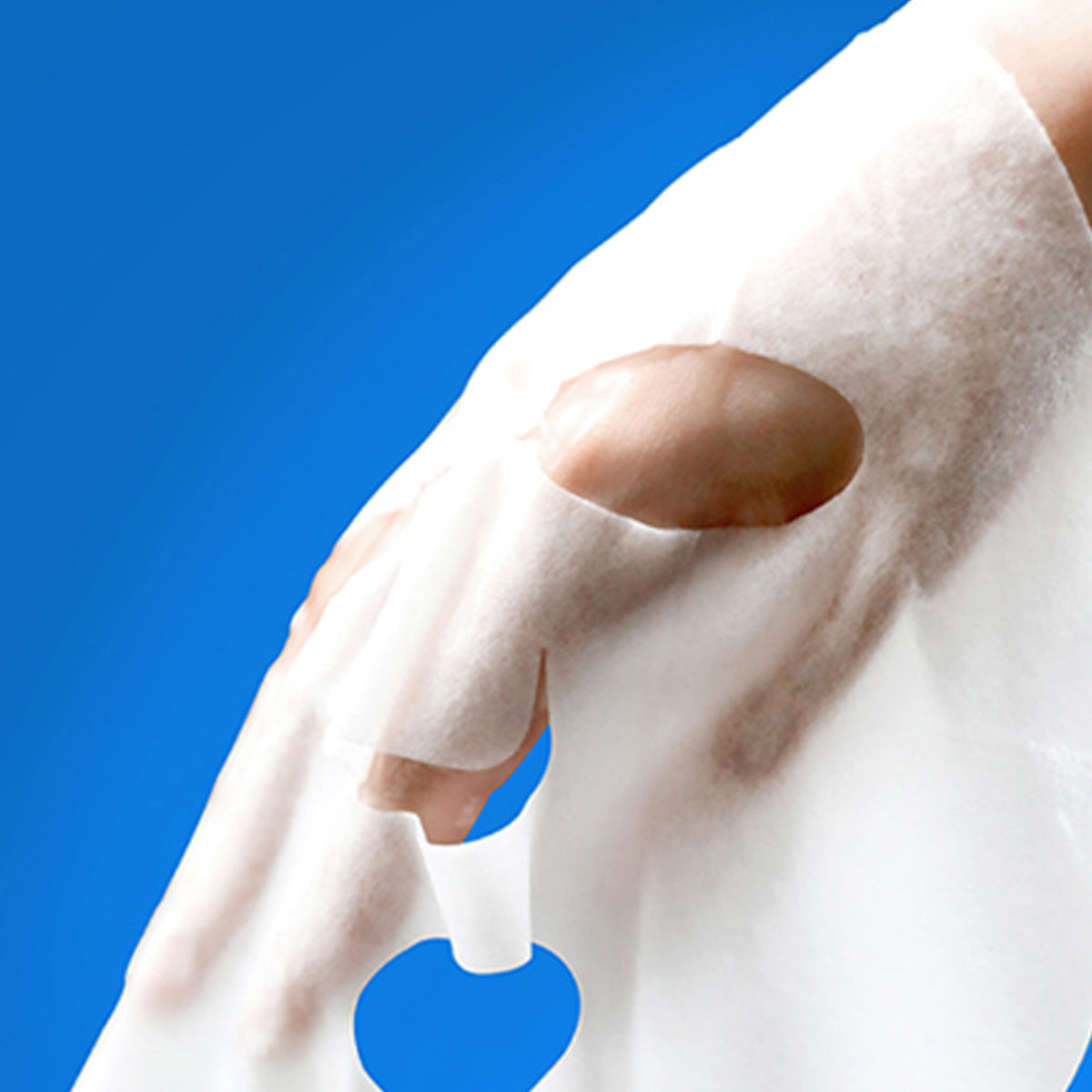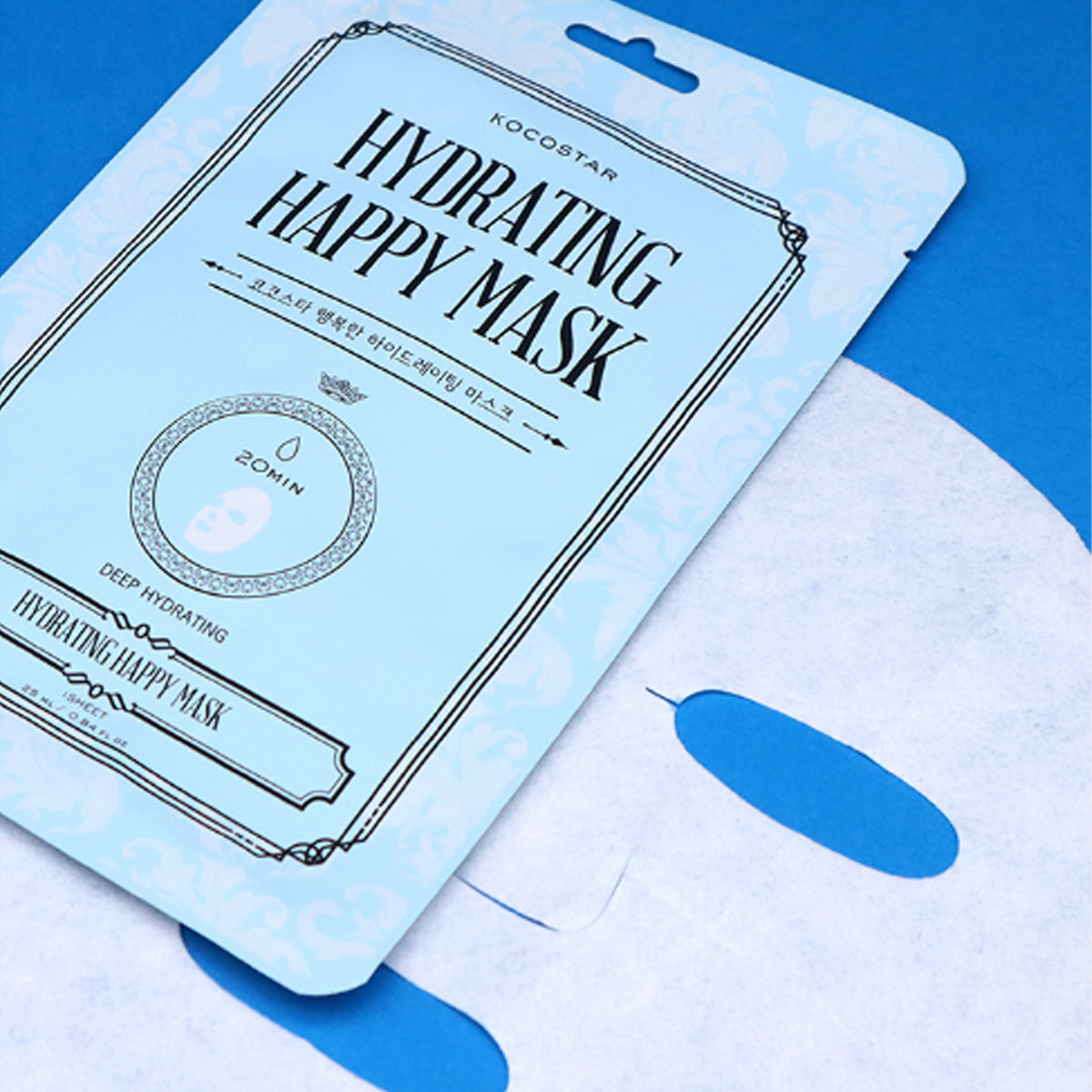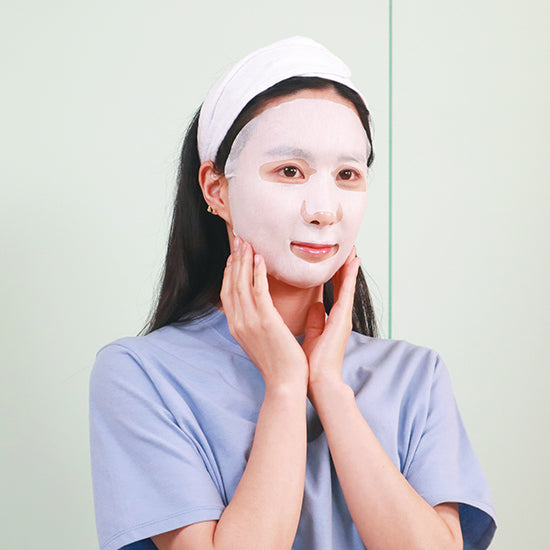 Dehydration is the root cause of all skin damage.
The common factors of dehydration are dry air, heater, UV rays, and air pollutants such as fine dust. Alkaline cleansers can also add damage by reducing the skin's natural moisture barrier.
When skin loses its moisture, skin cells die out and break loose. It leads to itchy and flaky skin and accelerates the aging process.
Protect your skin by strengthening the skin's barrier!
KOCOSTAR Hydrating Happy Mask repairs the natural shield to keep your skin healthy and hydrated.
Its premium microfiber sheet - lightweight, ultra-moist and super-soft - gently adheres to deliver the ultimate hydration.
Special Ingredients that Strengthens the Skin Barrier!
KOCOSTAR Hydrating Happy Mask is a premium sheet mask that provides the ultimate hydration and essential nutrition to extremely dry and dehydrated skin.

Sodium Hyaluronate (Hyaluronic Acid Derivatives)
Hyaluronic acid is a natural moisturizing factor widely distributed in the human body (especially in the skin, joints, and eyes). Its fine molecules allow quick absorption and attract moisture of 6,000 times its own weight. It an essential ingredient in boosting the skin's moisture for deeply hydrated and much softer skin.
Ceramide
It's also known as intercellular lipid or fatty acids that fill the gap between cells. It strengthens the skin's barrier and prevents moisture from escaping the skin.
Deep Ocean Water
Don't think of it as regular salty seawater. It's the cleanest water the natural products. Rich in minerals such as proteins, fats, carbohydrates, and vitamins, deep ocean water quickly soothes and nourishes weak and sensitive skin. Moreover, it enhances the skin's barrier to maintain the moisture level.
Blue Marine Complex
Botanical extracts of kelp, chlorella, and seaweed actively stimulate intracellular metabolism and supply abundant nutrients to skin cells to prevent dryness and itchiness. They keep your skin clean and clear!
D-Phytogen
It's a ferment of Pueraria Lobate Root and five beans (mung bean, horse bean, soybean, lentil, and carob) by patented lactobacillus. It provides anti-oxidation, anti-aging, anti-wrinkle, and brightening.
Experience the Microfiber Sheet's feature: lightweight, ultra-moist and super-soft
Environmental-Friendly & Skin-Friendly Fabric that doesn't irritate the sensitive skin.